Piroskanna is a high-end handmade jewelry brand established by jewelry designer Piroska Anna Daranyi & fashion photographer Jonas Matyassy. Named after the founder and designer, Piro has been following her love of jewelry, design and creating since she was 12 years old. Her collections build off of her own unique style that express elegance and minimalism in a modern way. Piro also uses the custom feature to explore other people's styles and fulfill their vision of a personal piece of bespoke jewelry.
Their Scandinavian inspiration combines geometric forms with gemstones in a simple, clear and elegant way for strong personalities and art lovers alike. Piroskanna only uses natural stones that are carefully chosen for their color and unique shape. Every piece of jewelry is hand crafted with care to produce the highest quality possible so every customer can be satisfied.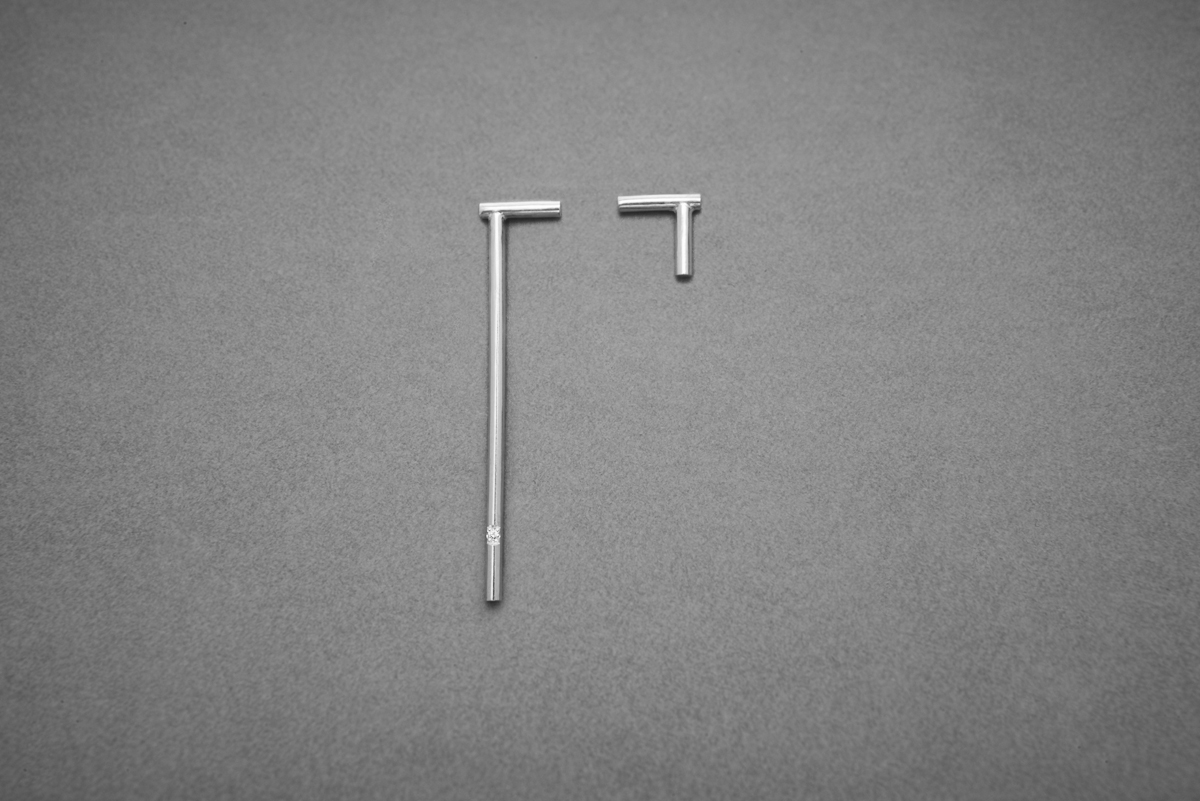 1 FOR U
The 1 FOR U collection, the second developed by Piroskanna, combines simplicity and elegance in it's designs. The jewelry is made of silver with white and black diamonds and follows one sleek line that compliments the brilliance of the materials. These pieces are extremely wearable and perfect for any style and any occasion.
ANNA COLLECTION
Piroskanna's first and self named collection is made with stunning rose cut gemstones paired with geometric forms. The anna collection combines different combinations of color and form to express its simple yet dramatic style. Available in gold-plated or sterling silver, these pieces are guaranteed to stand out.